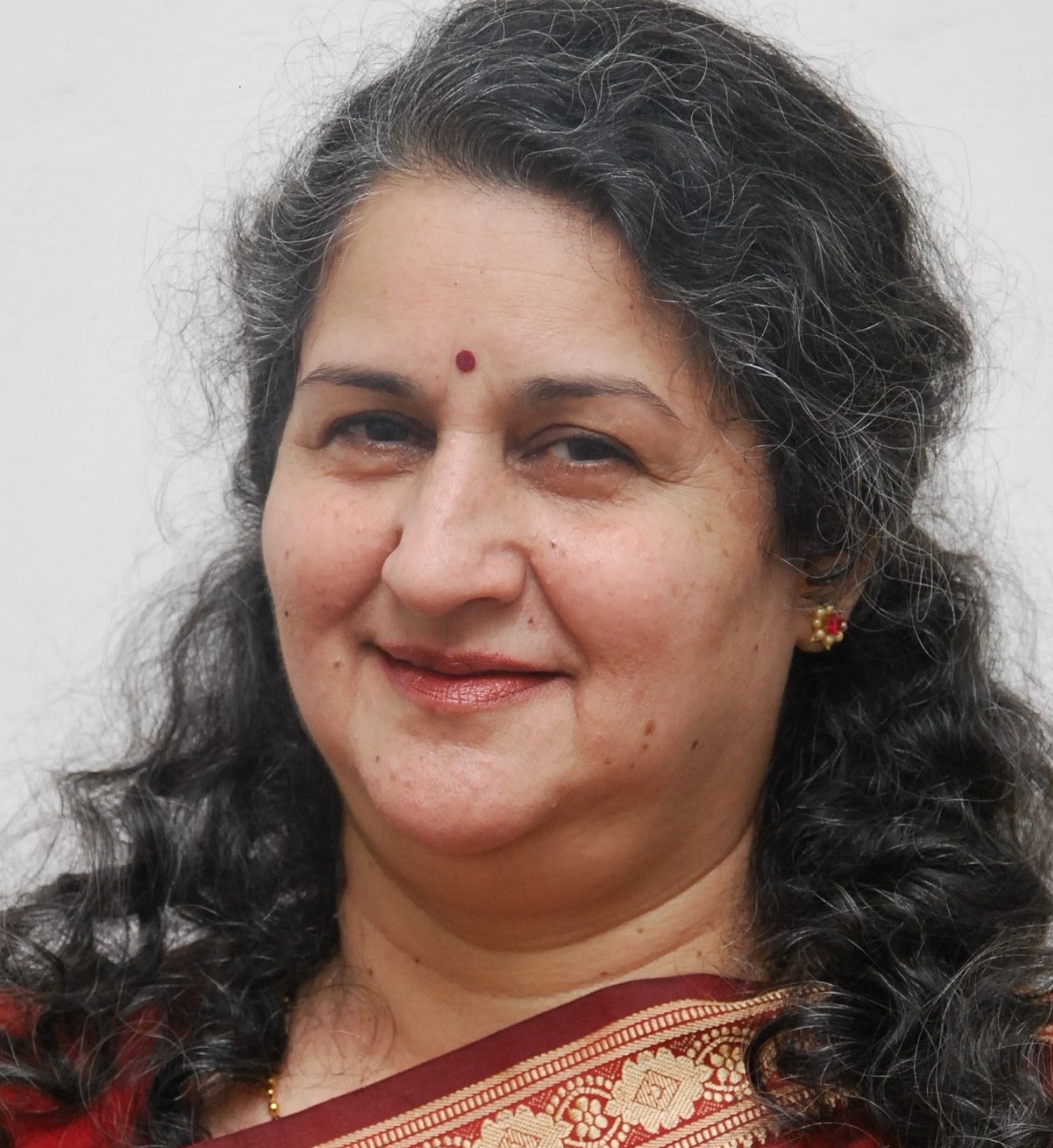 Dr.Meera Bondre
Currently Managing Trustee of UWA, Pune Past President , Past Treasurer, Past Convener Foreign Scholarships. Initiator & First Convener Environment Cell & Chhand Rang. Also started Youth Wing in 2016-17. She is a Hydrobiologist and Ecologist Founder Trustee of 'Arbutus', a nonprofit NGO working for all round development of children and youth, as also in the field of Environment protection, sustainable development, Art & Culture, since 1976. Recipient of the prestigious 'Bharat Jyoti National Award', awarded to her in 2003 for her work in the area of Scientific Research, Environment protection, and Education. Work with IFUWA - Currently Convener of the Constitution Committee 2016-2019. Past Co-coordinator International Relations (CIR) Work with GWI - Currently Convener of the GWI Membership Committee 2019-2022.
Ms.Jayashree Kale
Currently Trustee of UWA, Pune Qualifications: M. A. Mathematics, Ranked first in University of Mumbai & Gold medalist. Founder & Managing Trustee of Jagruti Seva Sanstha, a registered NGO working at grass root level in the urban slum areas and a few rural slum areas for women and children in the field of education, vocational training and health care since 1996. Has been Director of Bhagini Nivedita Sahakari Bank, managed by all women. Was Chairperson for seven years. Member of Soroptimist International, an Association of working women. Awards received 1. International Montessori Mandal Award 1998 2. YuvabharatiSamaj Seva Award 1994 3. Diabetic Association of Pune in 2014 4. VanitaSamaj Award, Mumbai 2010 5. Baya Karve Puraskar from Maharshi Karve Shikshan Sanstha 2015.
Ms.Shobha Deshmukh
Work with UWA, Pune - Currently Trustee of UWA, Pune Qualifications: B. E. (Civil) Treasurer IFUWA from 1991 to 1995 Treasurer for Fund raising Committee in 1979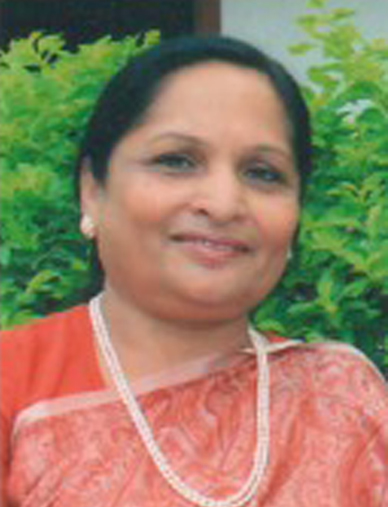 Mrs. Abeda P. Inamdar
Mrs. Abeda Peerpasha Hussainy Inamdar is Educated, Cultured, Religious, Hardworking and Women of Principles. She completed her M. Com. from Poona University. She appeared for Indian Administrative Services and was selected as an Executive Officer, Central Excise and Customs. She was posted at Pune and Mumbai. In 1981 she resigned the Central Government Service and joined her husband Mr. Inamdar's business, i.e. "AHURA BUILDERS' as Managing Partner and since then takes care of accounts and taxation. Mrs. Abeda Inamdar has active participation in Educational Work and has various responsibilities in different organizations


MANAGING COMMITTEE MEMBERS


Mrs. Freny Zal Tarapore
Work with UWA, Pune - Currently Trustee of UWA, Pune B.Sc. Home Science, M.S. University, Baroda 1958., Specialisation: Child Development, M.S. Iowa State University, Ames, Iowa, USA 1962, Specialisation: Human Development and Early Childhood Education Ford Foundation Fellowship for higher studies in the USA. British Council Fellowship to observe Educational Programmes in the UK. Fellowship from United States Educational Foundation in India for Educationists and Administrators to study Institutions of Higher Learning in the USA. Outstanding Teacher Award from the Government of Maharashtra., Alumni Achievement Award from the Department of Human Development and Family Relations, MS University, Baroda., Montessori International, Pune Chapter., Visiting Professor, Nehru Chair, M.S. University, Baroda. Pune's Pride 2001 for Excellence in the World of Academics awarded by the Residency Club., First Recipient of Flash Award, FPAI, for Resource Mobilisation, Honoured by University Women's Association, Pune, on International Women's Day.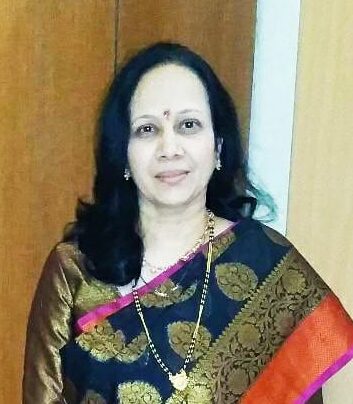 Mrs. Neelam R. Jagdale
Currently President of UWA, Pune for the Biennium 2019-2021. Master of Arts in Mass Communication, Bachelor of Arts in Performing Arts, Post-Graduate Diploma in Personnel Management and Industrial Relations, Diploma in "Sustainable Development and Natural Resource Management. Conducted several detailed surveys and made a Rehabilitation and Resettlement Plan major irrigation projects for the Government of Maharashtra. Conducted surveys for Impact assessment of a Hydroelectric power generation project for the National Hydro-electric Power Corporation and Government of Maharashtra. Team Co-coordinator, for Performance appraisal of World Bank Aided Hospitals, for Govt. of Maharashtra. Member ICC forest Department, Government of India Member Resolutions Committee, Graduate Women's International, Geneva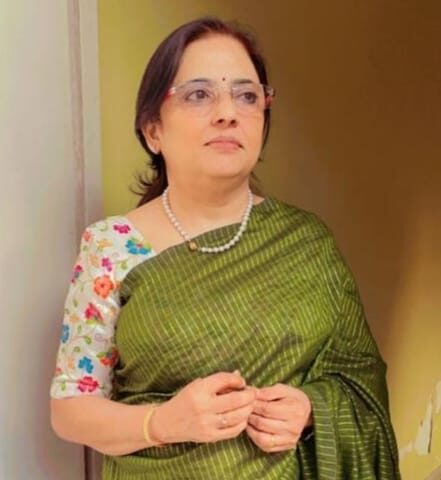 Dr. Ujwala Sunil Shinde
Currently Vice - President of UWA, Pune for the Biennium 2019-2021 Current Status - Principal Dr. D. Y. Patil Law College Practiced as an Advocate at District & Sessions Court, Shivaji Nagar, Pune for 10 years Lecturer in Law at New Law College, Bharati Vidyapeeth, Deemed University, for 7 years Principal In charge at Shri Shivaji Maratha Society's Law College, Pune, for 14 Years She is a recognized Ph.D. guide in Law at Savitribai Phule, Pune University Has received Momento and Certificate of Honour (Gourav Patra) by Uttar Bharatiya Sangha. Certificate of Appreciation from 'Law Profiles'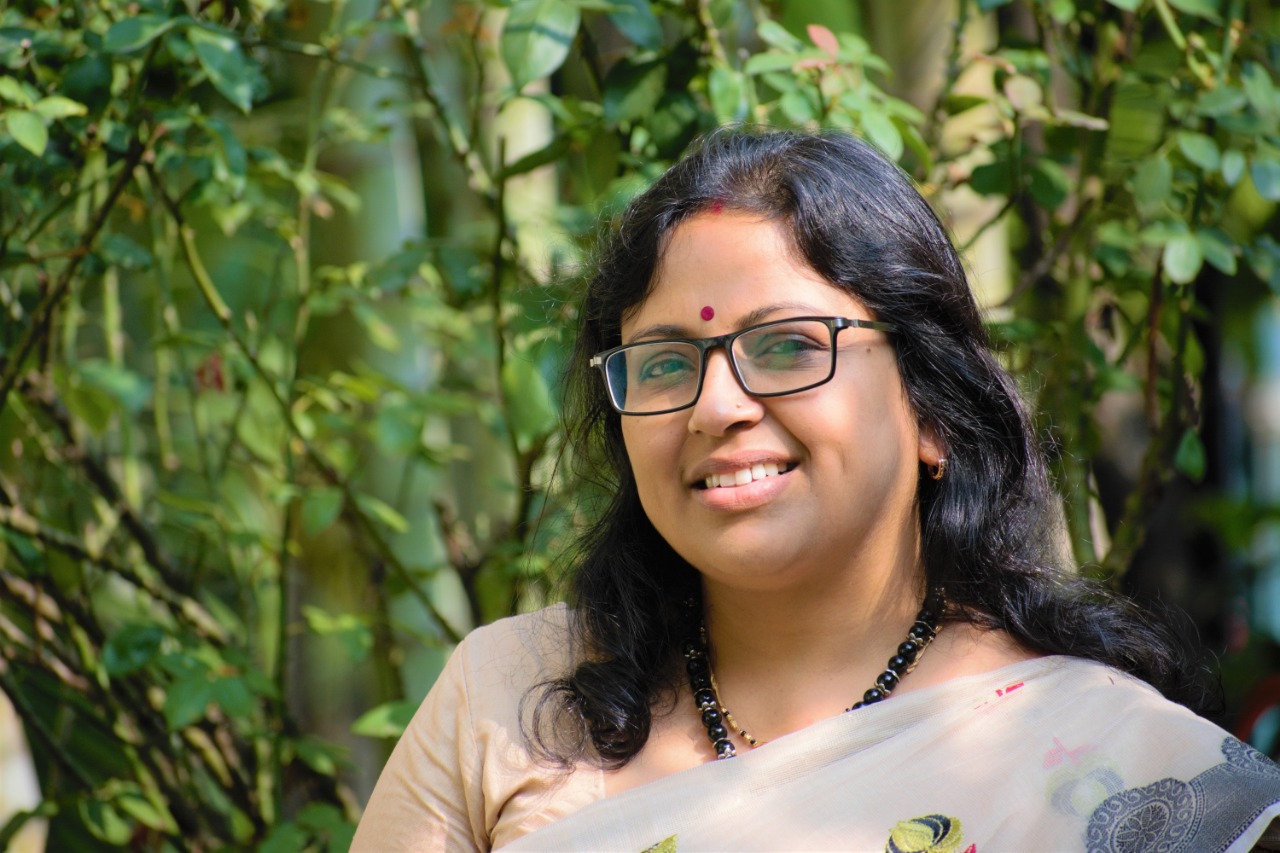 Dr. Suchitra Roy
Currently Hon. Secretary of UWA, Pune for the Biennium 2019-2021 Ph.D. in Biochemistry from Bharati Vidyapeeth University, Pune M.Sc. Chemistry from Pt.Ravishankar Shukla University, Raipur B.Sc. (Chemistry, Zoology Botany, Foundation Course) from Pt.Ravishankar Shukla University, Raipur. Assistant Professor at Bharati Vidyapeeth University's College of Engineering, Pune for 12 Years Member of the Board of Studies of the Faculty of Engineering Sciences Member of the Internal Complaints Committee Research Paper Publications in International Peer Reviewed Indexed Journals Has been awarded "Young Scientist Award" in senior category of Experimental Nutrition from "Nutrition Society of India"
Advocate Prema P Kulkarni
Currently Hon. Treasurer of UWA, Pune for the Biennium 2019-2021 Bachelor of Arts- Bachelor of Commerce from Karnataka University Dharwad LLB from Shahaji Law College from Shivaji University Kolhapur Practicing lawyer since 34 years in civil, criminal, co-operative court matters, motor accident claims and family matters in the district court Pune Has worked as honorary member in the legal cell of STREE Adhar Kendra for 7 years Founder member of Maharashtra Federation of Women's Lawyers and All India Federation of Women's lawyer Was Secretary, Joint secretary and Treasurer of the Rotary Club of Pune Ganeshkhind
Advocate Ujjwala R. Deshpande
Currently Jt. Secretary of UWA, Pune for the Biennium 2019-2021 B. Sc. (Hons.) LL.B Advocate practicing since last 35 yrs. civil, co-operative, family, property matters, conveyance, legal advice Founder member and vice president for All India Women Lawyers Association Maharashtra Paper on protection from domestic violence in all India during conference in 2007, held at Bangalore Paper on state conference held at Yavatmal on justice delay means justice denied Article on Privacy to be protected in concern with registering Aadhar at state conference at Ahmedabad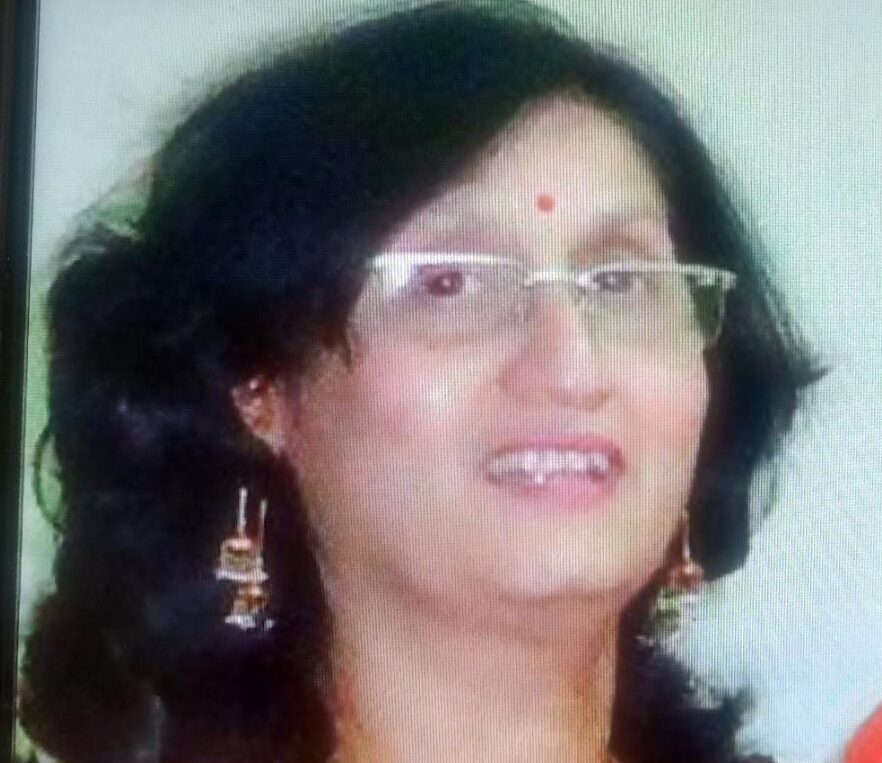 Mrs. Veena Raman
B.A. in Psychology, History & Sociology, Diploma in Travel & Tourism 26 Years in the Tourism Sector Deputy General Manager Madhya Pradesh Tourism (retd) Public Relations, Marketing Liaison, Event Management skills ,Product development. Has represented M.P. Government at International Travel Conventions for promoting & marketing Madhya Pradesh as a tourist destination. Deputation for 2 years to Commonwealth Games 2010 held in Delhi Represented India in Senior Women's Hockey Association Representative of UWA Pune Started a self help group for underprivileged women, called "Kadki Pari's" to make newspaper bags Help children of SOS day care centre in Shivaji Nagar in learning English and hobby activities
Ms. Rita Varma
Currently Jt. Treasurer of UWA, Pune for the Biennium 2019-2021 Post-Graduation in Chemistry Scientist (retired as Principal Scientist) from National Chemical Laboratory, Pune Worked in the field of Biotechnology Handled various projects such asRenewal resources of energy, drug intermediaries,bio-degradation of polymersand analytical methods. Work in a UNDP sponsored project of Energy from renewal resources. Deputed to University of Manchester for 6 months. Guide to research students.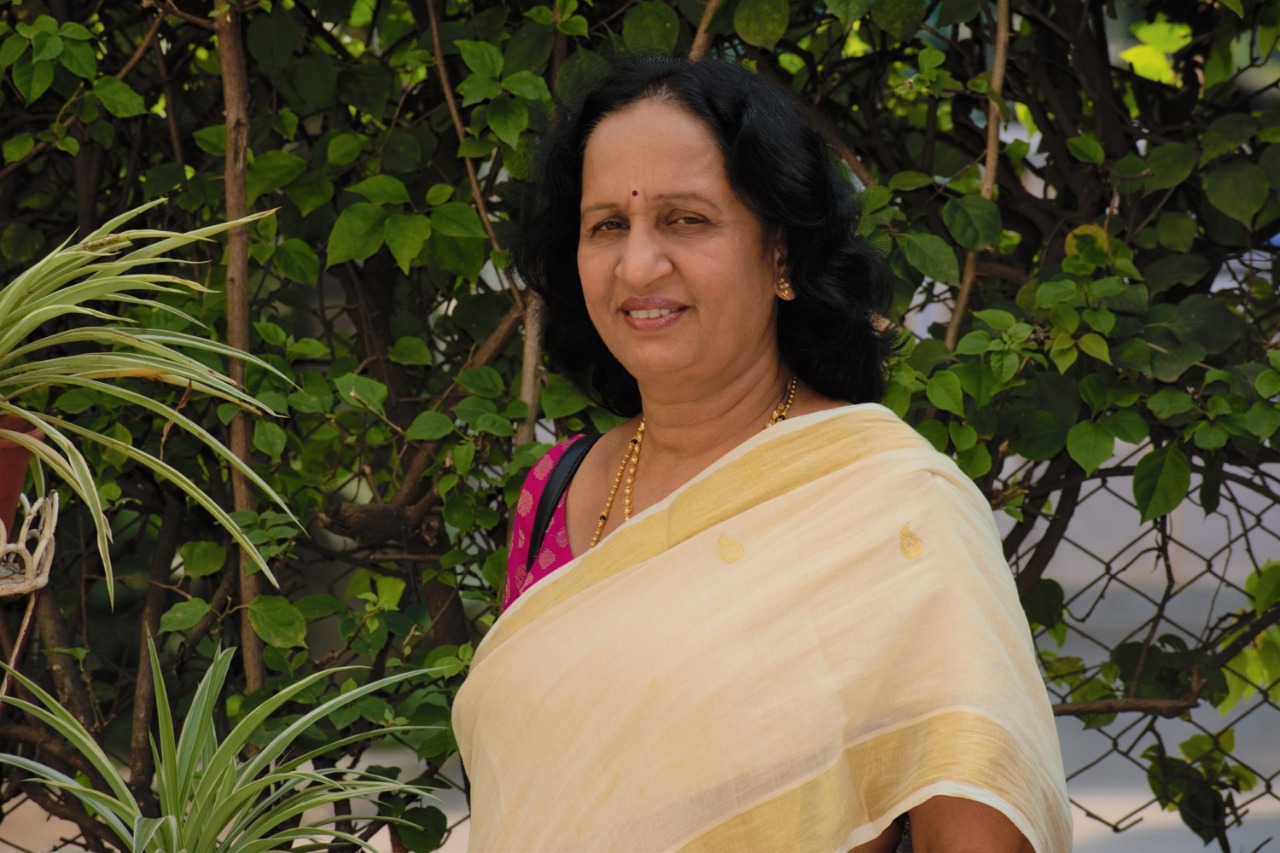 Ms. Sunanda Ramesh Paranjape
Currently Convener - Hostel of UWA, Pune for the Biennium 2019-2021 Master of Library and Information Sciences from University of Madras, Chennai Librarian at Sir M Venkata Subba Rao Higher Secondary School in Chennai for 9 years Librarian at Library of Tolani Institute of Technology management that runs courses in Marine engineering and Information Technology Librarian at Symbiosis International University for thirteen years Pre-primary school for underprivileged children in Navalgund Co-convener for Hostel Committee for two years Convener of Dipika Bal Mandir for two years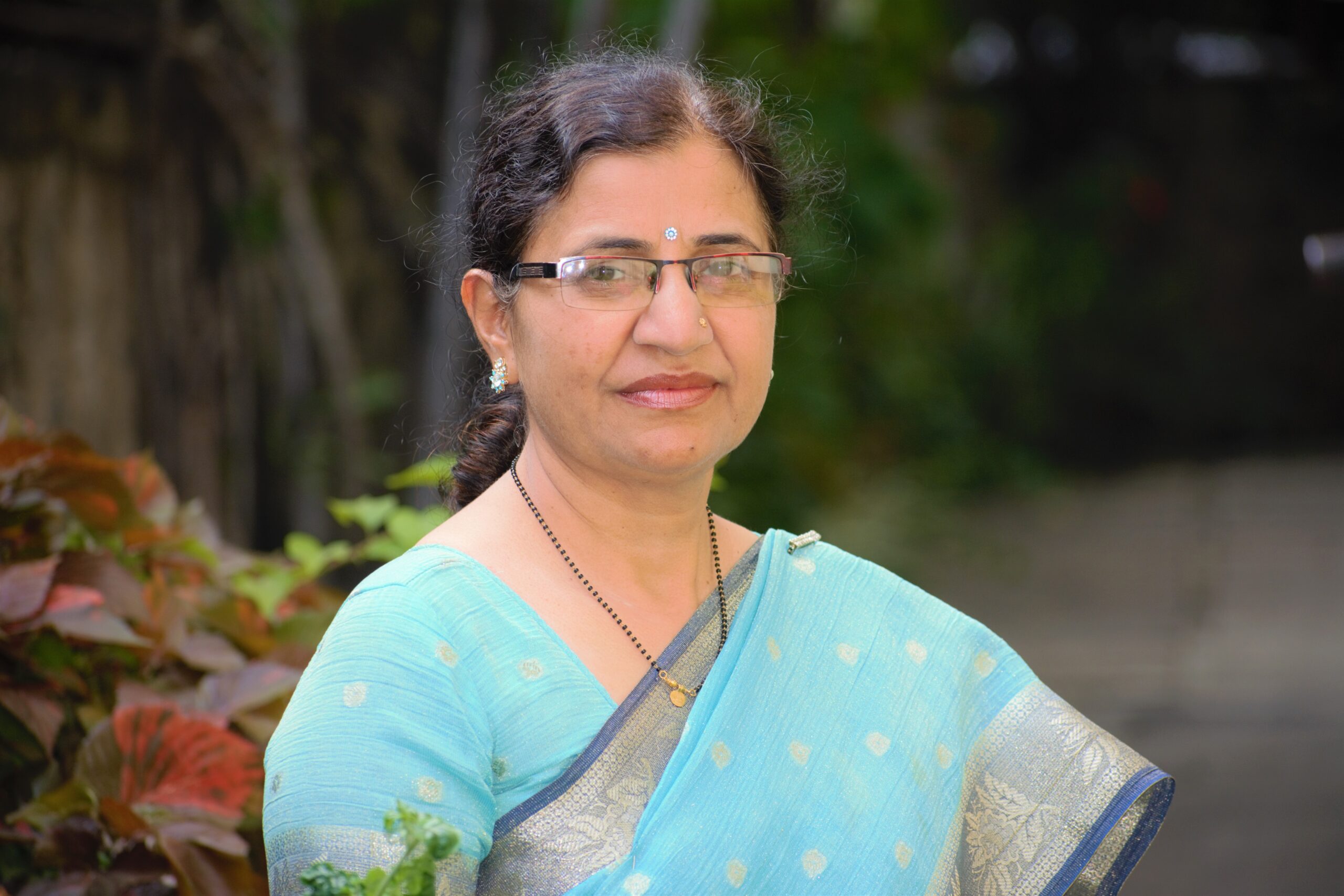 Ms. Uma Sharma
Currently Convener –Dipika Bal Mandir of UWA, Pune for the Biennium 2019-2021 M.A. HNB Garhwal University, Uttarakhand Treasurer of Model Colony Parisar Samiti, Pune since last seven years Trustee of Vasundhara Library since the last seven years Secretary of Vasundhara Library since the last three years
Ms. Phoola Kaul
Currently Convener –Open House and Membership Development of UWA, Pune for the Biennium 2019-2021 Post Graduation with Honors in Political Science Bachelor of Education Advanced Educational Colloquiums, orientation programs and workshops at prestigious institutes like Don Bosco, Pune and Bombay Scottish Mumbai Award of Merit from United Schools Organization of India Certificate of recognition Pune University
Lt. Col. (Mrs.) Shubhangi Dumbray (Retd.)
Currently Convener –Sucharita of UWA, Pune for the Biennium 2019-2021 B. Sc. Nursing CON AFMC, Pune M. Sc. Psychiatric Nursing, SNDT Commissioned in Indian Army in 1798, retired in 2000 Head of IGNOU P. B. B. Sc. Nursing since 2011 Professor/Principal of Tehmi Grant Institute of Nursing Education, Ruby Hall Clinic, Pune Bharat Siromani Award by International Institute of Education & Management, New Delhi National Mahila Ratan Gold Medalby International Institute of Education & Management, New Delhi
Mrs. Savita Karandikar
Currently Convener –Chhand Rang of UWA, Pune for the Biennium 2019-2021 B. A. Short term Diploma course in Computer Applications, Numerology course, VastuShastra course, Water painting course. Consultant 'Oriflame India' for more than 15 years Crochet & Knitting business for more than 20 years Artisan Identity card holder of 'Ministry of Textiles, Government of India in Handicrafts'
Mrs. Manjushri J. Parasnis
Currently Convener –Environment Cell of UWA, Pune for the Biennium 2019-2021 M.Sc. (Ecology), B.Sc. (Botany), D.N.R.M. (dip. Ecology), Gardening (dip. Gardening)D.I.D. (dip. Interiors) DNIIT (dip. Computers), S.I.M.A.P. (dip. Mgmt.) Research Assistant at KEM Hospital Marketing and Coordinating head at Sustainable Living Integrated Solutions Pvt. Ltd.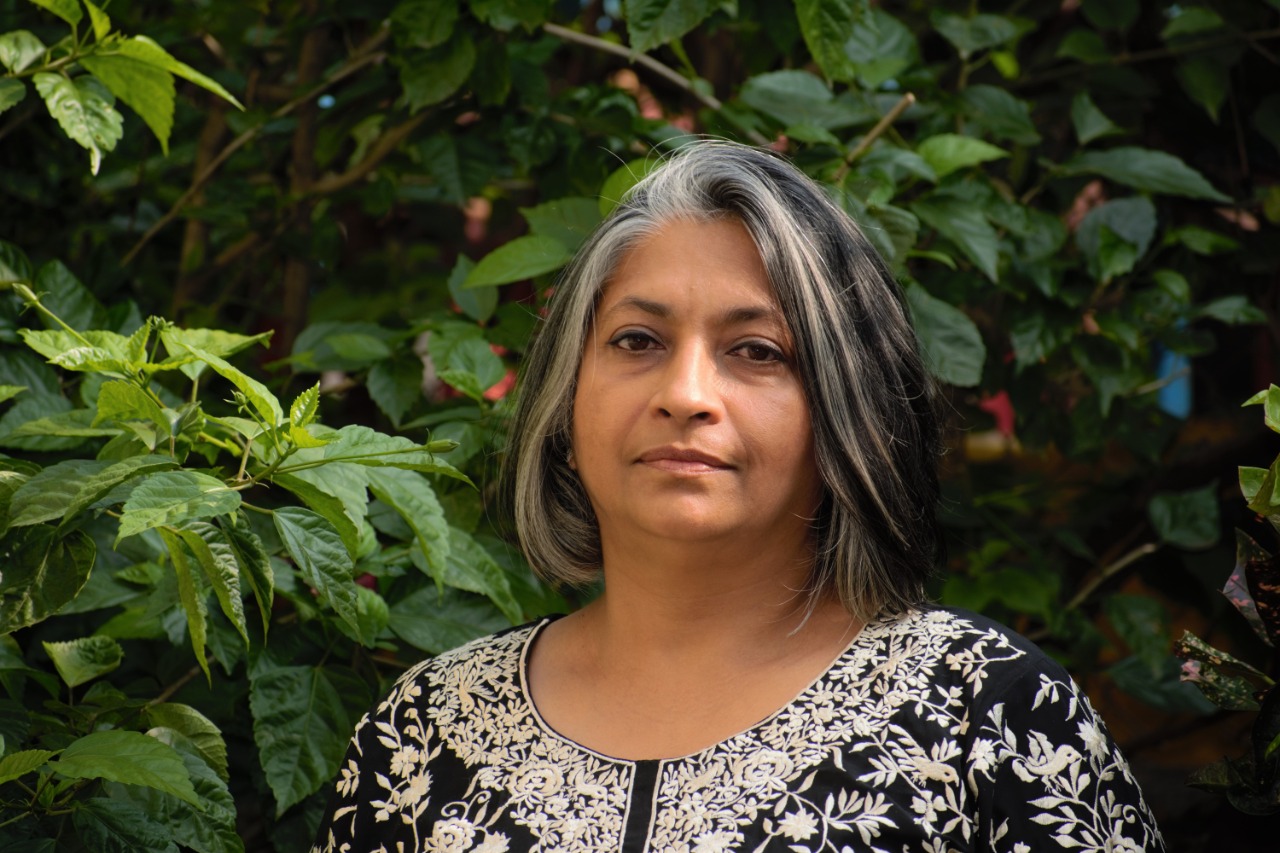 Ms. Shabnum Poonawalla
Work with UWA, Pune – Currently Ex officio President of UWA, Pune for the Biennium 2019-2021. Bachelor of Architecture Goldman Sachs Women Entrepreneur Climate Reality Leader Member: Council of Architecture. Member: Indian Institute of Architects. Member: AESA ( Architects Engineers & Surveyors Association) INTACH: Indian National Trust for Art and Cultural Heritage.